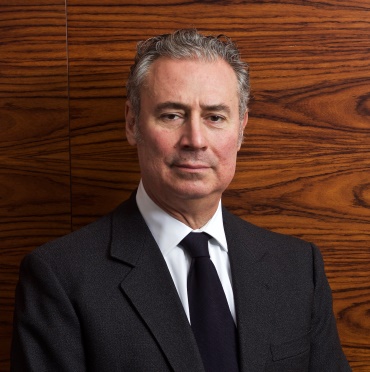 Practice Area
National and international taxation, company accounting services, expert opinions and auditing

Education
Bachelor's Degree in Business Economics from the University "Luigi Bocconi" of Milan, 1983.
Scientific High School Diploma at the "Liceo Scientifico A. Einstein" of Milan, 1978.
Professional Associations
Registration to "Ordine dei Dottori Commercialisti
e degli Esperti Contabili di Milano", 1986, registration n°2054
Registration n° 41160 of the Registro dei Revisori Contabili, 1995
Registration n° 11419 of the Albo dei Consulenti (CTU)
Contacts
Mob: +39 335 60 30 346
Email: info@shermannigretti.com
Gianmauro Sherman Nigretti
National and international taxation, company accounting services, expert opinions and auditing
Gianmauro is the founder of the Gianmauro Sherman Nigretti firm, a full-service professional boutique that puts the interests, needs and specific requests of its clients first. His personal background, built up in his career of 30 years of professional experience, has provided him with a well-rounded, high-level international professional skill set.
Clients seeking a trusted advisor on international tax issues affecting their businesses find in Gianmauro an experienced expert who tends to their needs from the very first meeting and throughout the course of their relationship. He is the author of approximately 50 publications and has been a speaker at various seminars on international tax issues.
Gianmauro Sherman Nigretti's most important professional experiences include the eight years he spent (from September 1986 to September 1994) at the Tax Department of Arthur Young & Co., which later became Ernst & Young (one of the "Big Four"), following its merger with Ernst & Whinney-Murray. During those years, Gianmauro Sherman Nigretti learned the typical working methods of these global auditing and tax consulting firms, serving international clients and leading industrial groups operating throughout the world, Italy included. Fundamental to Gianmauro Sherman Nigretti's professional growth and development was his work on a team with colleagues from the Ernst & Young offices in London and Amsterdam, with whom he organised and participated in tax and corporate restructuring processes for leading industrial groups operating in the segments of foods, home appliances and beverages.
Another very important step in Gianmauro Sherman Nigretti's professional and cultural development was his working experience and internship in the banking sector at Hypo-Vereins Bank in Munich (now part of the UniCredit Group) and Banca d'America e d'Italia (now Deutsche Bank): all of the background information and knowledge obtained in this professional sphere allowed and still allows Sherman Nigretti to advise, assist and protect his clients by drawing on a broad range of concepts not limited to a single field of knowledge.
Contact our Office
T: +39 02 772 2951 E: info@shermannigretti.com